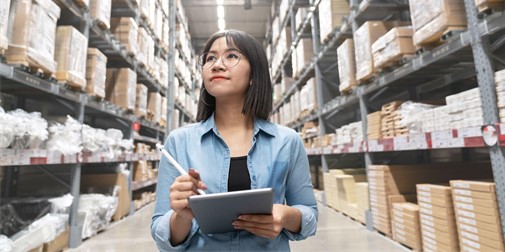 An FDA inspection can be triggered by a variety of factors with submission of an application for product approval as one of the most popular factors.   With the increasing need to outsource to clinical research vendors, inspections of sponsor companies tend to focus on vendor management and oversight as one of areas of the clinical QMS (Quality Management System).  
The Importance of Vendor Management
Vendor Management is important because it can help you mitigate risks by reducing specific risks concerning operations and hidden costs from the vendor. Secondly, maintaining quality vendor management allows you to keep track of the vendors' performance against the contract. Lastly, it's not easy to come across good vendors for clinical settings. You must maintain your relationship with them to ensure the process remains efficient.
Vendor Management Oversight that You Should Keep In Mind:
To ensure business continuity with your key vendors, you'll need a good vendor management process in place, as well as a documented plan for dealing with any concerns that develop.
A well-designed vendor managing process framework has seven key points:
Determine which vendors need to be kept an eye on: These should always include your key and high-risk vendors, but they can also include other significant (but lower-risk) partnerships.
Define the metrics you want to track: Assessments should comprise both quantitative and qualitative indicators.
Make a list of your data sources and organize them:

Questionnaire survey, procedures and policies manuals, SOC and audit reports, and third-party data intelligence technologies, to mention a few, can all be used to collect managing data. Make sure you have the data sources needed to input the types of indications you'll be tracking. 

Make a list of your SMEs (Subject Matter Experts):  When it comes to SMEs, they are the people who have the particular knowledge you'll need to assist with certain elements of managing. Experts in project management, CRO and laboratory partnerships are particularly common.  
Assign roles and duties clearly: While the person who controls the vendor relationship should be in charge of managing their vendors, there are many additional SMEs (Subject Matter Experts) involved in the process. Make sure to spell out who is responsible for what and when. 
Establish mechanisms for escalation: It's crucial to know which issues need to be escalated and what alternatives you have for addressing them when difficulties arise throughout the vendor managing process (which they always do).  Extending your due diligence, upgrading contingency measures, or even changing (or terminating) the contract are all options. The types of issues that require escalation and the methods you can use should be defined in your framework. 
Taking advantage of technology: Finally, using technology to monitor vendors makes the process a lot easier. This includes your vendor management system as well as active managing tools that allow you to access external data sources.
 Conclusion
Regardless of the number of vendors you work with, efficient vendor management is a critical aspect of inspection readiness. To build an efficient strategy that will guide a collaborative relationship with vendors, you must first grasp the benefits and challenges of vendor management. To guarantee that your vendors give maximum value to your organization, supplement your process with vendor management best practices.